Customization
One of the most appealling feature of our Virtual Search Engine is probably the ease of customization. You do not need to be an expert to make it look and perform exactly the way you want. Design options are virtually unlimited and customizing your metasearch engine normally takes minutes. You can always change the design, look, options and features whenever required.
Although your 'Virtual Search Engine' comes ready with default settings; you can customize every bit of HTML to suit your design requirements. The following screen-shots demonstate how differently you can customize your engine.
Image-1: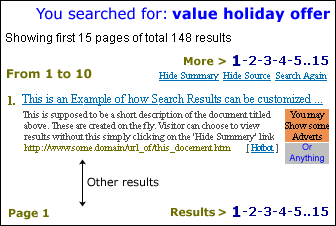 Image-2: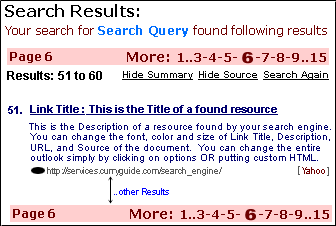 Most of the customizations can be done by modifying the Search-Box (Search-Form) HTML; although some attributes needs to be reset/modified from your web based Administration Area which uses an easy to use 'Click-n-Select' interface.